Selling a property can be extremely stressful and time consuming, especially if you are selling your home where you have spent some extraordinary time of your life and you are emotionally attached to it. This can be exceptionally difficult if you are selling a home for the first time. When you plan to sell your home, your biggest fear is that home buyers will criticize your home just to lower the price, no one likes that at all.
Whether you are selling your property in Anglesey or in North Wales or Chester the principle is still the same. If you have decided to sell your house and you have no previous experience of selling a property, you may feel emotionally stressed and overwhelmed. It is obvious that first time home sellers make a lot of mistakes when selling their homes, but with a little understanding of real estate tactics, you can avoid these common mistakes. All you need to do is to be well organized and plan properly, you can get the highest possible price for your house with very little effort.
To sell your house, you need to focus on two main things, the first one is that you sell your house quickly and smoothly without any complication, because the more time your house will be listed in the market, the more it will lose the value. Secondly, you should try to sell your house for the best possible price. To help you out with the selling process, we have prepared a comprehensive guide in which we have discussed different factors that play an important role for selling a house.
Do market research
Before listing your home for sale in the market, you need to spend time researching the local real estate market. You do not need to be a real estate expert to analyze the market. Just search for homes listed in your local market as a buyer, this will give you an idea of the market trend. Most sellers forget to research the market before selling their homes, and in the end they struggle in the market.
Whether you are buying or selling a house, you should always do a comprehensive market research to make sure that your house is fairly priced. It's a professional approach to do a market analysis before selling and buying any property. The information you get from your market research helps you to choose the listing value of your house.
Research about the recently sold houses in your local area that are similar to your property.
Look for the description and pictures of listed houses, which allows you to understand the marketing strategy.
Always use multiple resources to collect accurate real estate data, which will give you confidence while selling your house.
Visit online real estate websites and real estate agents operating in your local area.
 Figure out the worth of your House
Once you have decided to sell your house, you need to get it valued. This is the first and the most important thing to do for selling your house for a good price. You need to get the correct valuation of your house, because if you get it wrong, you can struggle badly to sell it. Setting the right worth of your house is very critical. Too high asking price will keep the buyer away from your house, and too low asking price can lead to selling your house for much less money.
To avoid the risk, you need to determine the correct value of your house. Always ask the highest possible price for your house when listing it in the market, because it's obvious that buyers will always attempt to negotiate the price down, and you will have to show a little flexibility in price to secure the deal. You can do multiple thing to figure out the correct value of your house including,
Look at the listing properties in the local area and follow the price trend.
Invite a few trusted real estate agents to evaluate the selling price of your house.
Explore the price of recently sold houses in the local area similar to yours.
A smart buyer will always negotiate, so keep this in mind while listing your price.
We recommend sellers commission someone to creating a 3D Video of the interior and exterior of the property.
A great example of a Digital Property Tour can be seen below:
 
 Choose the right time to sell
Having knowledge about the seasonal trends in the real estate business is quite significant for sellers to determine the most suitable time to sell their properties. The decision to sell a house is a personal choice, which depends on many things including your financial situation, suitable location, living environment, but it is also important to pick the right time to sell your house.
In real estate, the best time to sell a property is when there are maximum buyers in the market looking to buy, and there are limited sellers looking to sell their properties. Spring is the best time for real estate business, because most of the people want to move during the spring season due to favorable weather, and you will find a lot of buyers during this part of the year. You need to consider different factor while choosing the right time to sell your house, including
Sell your house when you have enough equity to pay off the mortgage (if any), meet the cost of selling, and pay the cost of moving.
Assess your local market, and always list your house for sale when you have enough buyers in your locality.
Use the expertise of a real estate agent to determine the best time to sell your house.
Keep your house well-organized
Your house should look at its best if you want to sell it at the best possible price. Take a deep look at your house, pay close attention to the minor parts of the house. Before listing your house in the market, you need to make sure that your house is ready for buyer's visit and valuation. Clear all the clutter from your house, and make sure your furniture in your house is clean and tidy, this will create some extra space.
A clean house with more empty space allows buyers to evaluate the space they need and imagine how they would use the space. The first impression of the house puts a significant effect on potential buyers, so make sure that your house is well maintained both from the inside and the outside. Especially if you have a front lawn then mow it and renovate the entrance of your house. You can do multiple things to make your house look more attractive for the potential buyers such as,
Declutter the kitchen, bathroom, TV launch, and all rooms, and keep them clean and well organized.
Put a fresh and appealing coat of paint on the walls, this will brighten up your house.
Deep clean your house, from basement to the attic.
Remove the extra furniture from your house, it can make your house look smaller.
Change the carpet of your house if you can afford it.
Polish the floor of the house.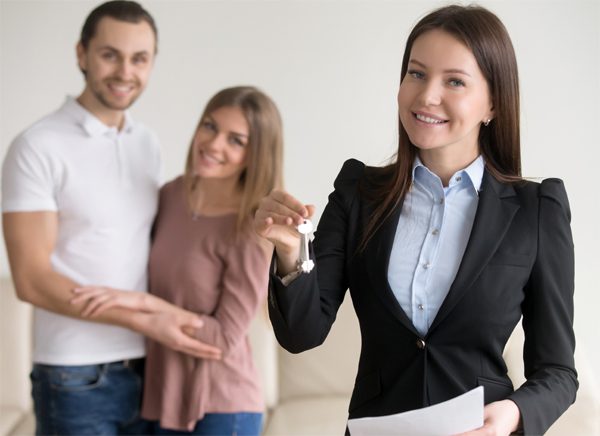 Think smart
Smart home technology has gained huge popularity nowadays. Buyers want to purchase a house which has smart home technology. You can install features like controlling lights and heating systems using your mobile phone, turning your home lights on and off via your smartphone. Smart home technology won't cost you much, but can add thousands to the sale price.
You can also increase your home's EPC band by using the Smart Home feature, which can significantly increase the total value of your home. You can find other homes with smart home technology to get an idea of the different features. You can also contact a professional who specializes in smart home technology.
Fix Everything
The most important thing you need to do before listing your house for sale is to fix everything that is broken inside or outside the house. It looks like a daunting task, but you need to repair everything that needs improvement. You need to focus on the visible issues in the house such as, peeling paints, broken windows, damaged lights, rotting wood, toilet leakage, electrical issues, and termite damages.
Keep in mind that the buyer will definitely figure out even a small issue during his inspection visit. If your house has any maintenance issue you should fix it before listing your house, because it will cost you one way or another. You cannot risk a great deal because of these small issues that can be fixed easily.
Do a detailed inspection of your house to find any possible issue that can put buyers off.
You can also get opinions from estate experts about house renovation.
You can arrange an inspection visit with a professional who can guide you about any major issue.
Don't start expensive projects like Kitchen renovations, if you don't have enough resources. You can negotiate with the buyer for that.
Do the simple DIY jobs such as filling holes, wall paint, fixing door handles, etc.
De-personalize your house
It is important to de-personalize your house to secure a good deal when selling it. Buyers often don't like the over-personalized houses because they can't imagine themselves living in the house. Not everyone shares the same taste, try to remove all of your personal stuff including your family photos, kid's toys, gym equipment and personal collections. You can get an expert opinion from a professional interior decorator to rearrange your furniture for the maximum use of space.
Try to create maximum open space in the house.
Consider hiring aninterior decorator to display the full potential of your home.
Remove any religious or political items from your living area.
Try to change the dark color wall paint and replace it with light color paint for walls if possible.
Determine how you want to sell your house
You basically have two options to sell your house, the first one is to hire a competent real estate agent who has expertise in your local market, and the second one is to sell your house on your own. Both methods of selling property are significant and have their own pros and cons. It depends on your circumstances to determine which the best option for you is.
If you always have a busy schedule in your daily routine and you don't have time to show strangers your house by yourself then you need to hire an estate agent who will take care of everything on your behalf and in return you will have to pay him a little commission after a successful deal. If you are a self-dependent person who loves to do things on his own, then you can bypass an agent and try to sell the house by yourself. You just need to understand the basics of selling a property.
If you decide to use an agent to sell your house then you can hire high-street estate agents.
You can try an online estate agent that can be less costly as compared to high-street estate agents.
You can try to sell your house privately to a known person.
You can also sell your house through auction.
Hiring a right estate agent
You must have seen "for sale by owner" signs on the front lawns of people's houses, which looks tempting for those who want to sell their houses. But it is not a good idea to sell your house by yourself, especially if you don't have any previous experience.  It can be risky and cost you thousands of pounds. If you are the first time house seller then it's wise to use a well-reputed estate agent.
It is recommended to visit three to four different estate agents and get valued for your property. Ask agents to show you the details about the properties they have recently sold, and ask them different questions about the house selling process. Choose a real estate agent on the basis of his sales success and services he provides. You can also consider to choose an agent who offers you the highest possible price for your property.
Estate agents have more experience and he can negotiate well with the buyers.
Real estate agent can help you to set a competitive asking price for your house.
An agent can help you get rid of tier kickers who only want to visit your house but have no intention to make an offer.
You can also ensure a quick sale by hiring a well-reputed real estate agent.
 Choose contract type with the estate agent
If you have decided to sell your house through an estate agent, then you will have to sign a contract with him. The contract determines the legal association between you and the agent, and it binds you and agent legally. Once you sign the contract, you will be bound to follow the terms and conditions mentioned in the contract. Always read the contract thoroughly and understand all terms and conditions before signing.
It is wise to know all technicalities of the selling process. Negotiate with the agent about the commission fee, normally an estate agent charges between 1% to 5% commissions for selling a property. You will also have to pay VAT charges which depend on the property value. High street agents offer you different types of contract, you can choose one according to your requirements.
Sole selling rights –this type of contract gives an agent right to sell your property. You cannot allow other agents to sell the property during the contract period.
Sole agency contract – this type of contract is similar to the sole selling rights, but it also allows you to sell a house to your own buyer, and you don't have to pay commission to the agent if you sell the house by yourself.
Multi-agency contract – this contract doesn't bind your property to a single estate agent, you can market your house using multiple estate agents, and you only pay commission to a successful agent who sells your house.
Open-ended contract – open-ended contract doesn't bind your property to a single agent, but you have to pay commission to an agent if you sell your house to the buyer they referred to.  There is no time limit in this type of contract.
Always be ready to show
Once you listed your house for sale, you need to get it ready to show the buyers. You need to fix the damaged items in the house and do minor renovations. Deep clean every part of the house and maintain your house in top condition. You need to be flexible in showing your house for buyers because they will visit the house when they are free, and you will have to be available for them.
Most of the buyers keep their focus in the kitchen and bathroom, keep the bathroom and kitchen in sparkling condition, and make sure that there is no dust on the floor. You can also arrange one or two open-house days for the public, which can save your time. By doing this you can get rid of cleaning your house every day and answering the same question over and over.
Choose a solicitor or a licensed conveyancer
Once you successfully completed a deal with a buyer, you need to transfer the legal ownership of the house to the buyer. It is the most essential and complicated part of selling a house. You will have to hire a solicitor or a licensed conveyancer to complete the ownership transfer. You can also do the conveyancing by yourself and can save the solicitor fee, but the process involves many legal complications and doing this without professional skills can be risky. Also for commercial entities, why not learn more about our Office Space offerings or our guide on some of the top Llandudno Hotels to stay in.
It is recommended that you hire a professional to do the job. You will find many conveyancing companies which offer you their services for a reasonable fee. You need to find a well-reputed and reasonably priced conveyancing solicitor. Most sellers instruct a conveyancer or solicitor after completing a deal with buyers, but you can also instruct a conveyancer before finding a buyer, it can help you complete the process quickly.
Don't choose the cheapest solicitor because they're often less reliable and can take longer time to complete the transfer.
It is not necessary that you instruct a conveyancer suggested by your agent. You should search by yourself and find a professional for you.
You may instruct a professional conveyancer even before you find a buyer.
You can ask your family members and friends for conveyancer recommendations, they can give you honest opinions.
Get your paperwork in order
Once you have decided to sell your house, and you have hired an estate agent to sell your house. Meanwhile you need to complete the paperwork for selling your house. You'll need to provide several documents at the time of transferring legal ownership, some of them are quite simple and some are a bit complicated.
If you arrange all required paperwork before completing a deal, it'll help you to quickly complete the selling process without any complication. We have prepared a list of all the required documents for selling your house. You would need the following documents.
Proof of identity – it can be your driving license or passport. You can also use your utility bill or bank statement as proof of address.
Property title deeds – You or your solicitor can get official copies of your title deeds from the land Registry.
Leasehold or shared freehold documentation – whether your property is leasehold or a shared freehold, you will have to present the related documents, such as Share certificates or copy of lease.
Fittings and contents form (TA10) – this form contains the detail about the sale of the house. It covers the information about the indoor and outdoor areas of the house including lawn, trees, sheds, etc.
Property information form (TA6) – this form provides a detailed information of the house, sellers need to fill this form at the time of sale. It contains information about, parking rights, utility connections, etc.
Energy Performance Certificate – the EPC is an assessment of the safe energy use and effect of released CO2 in the house. You can hire a qualified assessor to get the certificate.
Management information pack – if your property is leasehold, you or your solicitor can get the management information pack from a managing agent. It can take a few days to get the pack, so it is recommended to apply for the pack as early as possible.
Mortgage details – you will have to provide documents containing your mortgage and account details. You will also need to provide information about any additional loans registered to your house.
Acceptance of offer – you'll have to provide acceptance of offer with all documents mentioned above. The acceptance of offer can be drafted by your conveyancer, and you'll have to attach it with the transfer deed.
Final Thought
Selling your home can be the hardest and most emotional decision of your life, you need to prepare yourself mentally and financially. You also need patience when selling your home, because if you want to sell it quickly, you can make hasty decisions that can lead to serious mistakes. Do a thorough research on the sale process, and collaborate with the estate agent you hire. By following the instructions in this article, you can sell your home at the best price.